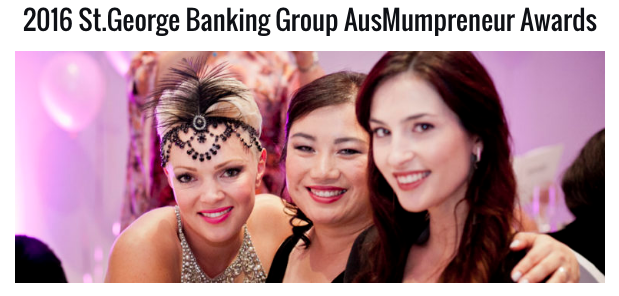 AusMumpreneur Award Nomination, Good News Deserves To Be Shared.
With so much doom and gloom in the world and in the news these days I have a little good news to share and who better to share it with than YOU!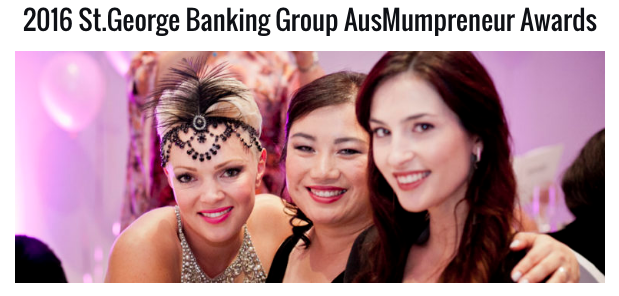 Now I know I have been MIA for some time but as my dad used to say "all good things are scarce" 
I been working on a few things, one of them being my new program called Courage To Bloom you'll be hearing me speak a lot more about this in the near future, another is my application for the AusMumpreneur awards which is held annually in Australia. 
The AusMumpreneur Awards presented by The AusMumpreneur Network celebrate and recognize Australian Mums in business achieving outstanding success in areas such as business excellence, product development, customer service and digital innovation. The awards are designed to recognise the growing number of women who successfully balance motherhood and business in a way that suits their life and family. 
Yes, I am excited and even more so blown away by the surprise nomination – Oh boy' is that a quick way to feel the fear and do it anyway.
I am so excited to be sharing this incredible news with you. 
 
I have been nominated in two categories; 
The Judges awards – Business Excellence 2016 
and The People Choice Awards – Customer Service 2016 
Here's the thing… I realise that I have been a terrible friend. Friends keep each other in the loop, connected and up to date with the good, bad and ugly that has been happening and I haven't done any of this in the past few months – I'm so sorry!
I have no excuse for my silence, except perhaps that I have been redefining what my future life and business looks like, planning and getting clear on how best to share my new direction with you – so you can say I have been discovering the "real me" and also pondering how best to take action on all these swirling new ideas. "Frightening stuff". Change is not easy, let me tell you. 
It's a daily choice  and recently I chose to do some really scary things like being interviewed on SBS Insights – Yes, the TV show as a 1st time voter in Australia. 
Phew! There were some huge lessons learnt from doing this.. (but that's a story for another day) and then the time I jumped on Face book live and had a mini meltdown – snot and tears everywhere while recording live.
Whoa I never saw that one coming!  Passion can do strange things to your heart,  before I knew it there I was sobbing like a baby, sharing my heartfelt passion with some incredible supportive and impact driven women. 
Life is certainly not boring and as you see good things happen to those who "hustle" and follow their passions. (not the crying bit) 
Now I'm about to do another scary thing and ask you for your help, your support and your vote.
Your vote for me in the AusMumpreneurs awards will enable me to do more of the incredible empowering work with women around the globe that I am so passionate about.
Voting for me is quite easy, by clicking this link : VOTE for BRENDA TSIAOUSIS, COURAGE TO BLOOM.
and clicking on the Customer Service tab you will have the option to choose my name from the list of entrants. 
To view my application and more information on my entry as a mum entrepreneur  – Go HERE.  I really struggled to choose a photo I like but with the help of my amazing ladies in my Business By Design for Women in Business Facebook group – we collectively settled on this one, Do you like it? 
I really want you to know just how important your vote is to me, so "Thank You" for letting me off the hook for not staying in touch and also for supporting me as I follow my passion and fulfil my purpose to make a difference and impact the lives of others. 
…. the awards are being held on the 14th at the Crown Casino in Melbourne ( I've never been there) and I would love to see you there. Will you join me and all the incredible women who are participating to celebrate and of course for a night out on the town?  
Don't forget to scroll down the page when you vote – Just by voting you'll also go into the draw to win a 3 hour family sailing pass for 2 adults and 2 children with Melbourne Sailing Adventures valued at $250
I'd love to hear from you, 
I've let you in on a few of the crazy things I have been doing – now it's your turn. Simply comment below and tell me what's been happening in your life. 
As for staying in touch — You betcha! 
I'm also think of the next thing I can't wait to share with you
Take care 
"Let Courage Bloom