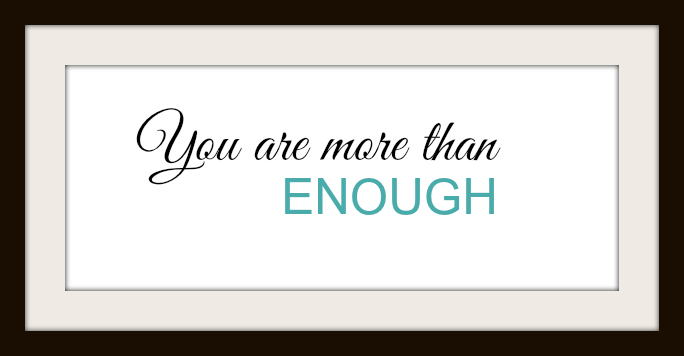 I Made An Unconscious Choice To Play Small…
Seriously, I never thought I would say this. I have always been on top of things, confident with a clear idea of what I want and how I want to get there. My motto in life used to be I want, I get – In a good way of course. This served me well, until I left corporate, and moved across the world to start a new life in Australia. Thats when thing starting shifting. Coming from a fast paced corporate background I was expected to stand up, be heard and meet performance targets and high expectations.
The sudden change in pace and entry into a world of lunch boxes, school pickups, slower pace, unemployment and new role as a stay at home mum felt slightly out of alignment and I found myself questioning my value and financial contribution to my family and community. A search for fulfilment and a purpose filled business began. After a 12 month course in coaching I decided to start my own coaching practise working from home, doing what I love on my terms I wasn't sure I fitted in anywhere and kept pretty much to myself in the 1st few years.  I found myself drawn to the online world – the allure of the world wide web.
A place to grow my business, meet new people easily and effortlessly and sell my services and programs. It all looked so easy and was marketed as such.
Enter the world of Facebook, Networking and fitting in…comparison and lost confidence.
Starting my business was supposed to be fun, and it was when I wasn't doubting myself or hiding behind my computer or visiting Facebook groups with what seemed to be successful entrepreneurial women and comparing the heck out of myself to them. Oooh she looks so good. That graphic is so awesome! WOW, is she launching another program again? How does she do it? Her photo's are so professional. She's so techno savvy, she must have someone helping her. And I'd come crashing down, take a look at my website and think that I'll never get to that point. My confidence would take a dive and I'd retreat for a while. Oh the allure of all things bright and shiny! However losing my confidence did not come from comparing myself to these amazing entrepreneurial women.
Losing my confidence came about as a result of not quite knowing what my purpose was, the reason I was doing what I was doing and my unconscious choice to play small.
Eeek. There! I said it. (playing small is OH! SO NOT ME!)
I have never been one to stand back, or let the opinion of others affect me but here I was placing more value on what others were doing and saying than on my own thoughts, actions and stuff that I was doing. I was afraid to stand out, be noticed.
I lacked clarity and purpose and I almost let fear rob me of my confidence.
Hell's bells women, I'd say to myself – What's wrong with you?
You're amazing, certain, powerful, brilliant, engaging, passionate, and intelligent and you know "stuff"
Yeah that's right you know STUFF. So stop it – STOP IT!!
There's a whole truck load of reasons why I allowed myself to shrivel into insignificance, lose my voice and blend in with the mediocrity of society – let's just say the topic of fear will make a great conversation or blog post at some stage. Thankfully, my coach training has come in handy and I have been able to self coach and get my lost confidence back. I also stood steadfast and drew on my faith.  
The Bible says  " I praise you because I am fearfully and wonderfully made" Psalms 139:14 In this I find great comfort and certainty. This verse confirms that there is only one like me –
I am unique, able, capable, more than enough, and you are too.
 On the days that my confidence feels a little shaky I fall back on this statement. What a whirlwind an entrepreneurial journey can be. Whether you agree with me or not; entrepreneurship has it's challenges but also more often than not some pre..ttttty amazing stuff happens. It's not always a bed of roses but watching the roses bloom makes it so worth it. My suggestion to you is that when you feel a little "less than" take heart in the fact that you are a miracle, there is none like you, no one has your features, your footprint, gifts or talents. You're playing small does NOT serve the world.
YOU ARE MORE THAN ENOUGH!  Soak yourself in this knowledge.
Still feeling a little a little "meh" ? Use these simple tips to increase your confidence and stand in your true value;
Remove yourself or avoid hovering in groups that make you feel bad. See them for what they are, a supportive space where people can share their success stories and connect, If not yet – you too will soon be sharing your successes however small and others will take inspiration from you.
Create an "I AM" list – I did – You can have sneak peak of mine right here if you like.
Join a small mastermind where you can share your inadequacies (don't turn this into a pity party though or let your confidence or lack thereof define you) Be encouraged by others who have been in your shoes.
Find a coach – someone who can shine a light on your awesomeness in a real, authentic – no blowing sunshine up your ass kinda way. Working with a coach is amazing and provides opportunities to run over your new ideas before putting them out in to the world, to be held accountable and work through those limiting beliefs that often hold you back. It provides a great platform to overcome stumbling blocks in a safe space especially if your coach has proper coaching experience and is able to draw your "amazingness" from you without imposing their own beliefs on you.
And lastly
STOP IT – SIMPLY STOP IT!

– You decide how you feel and what you want to believe. You have choices; exercise your right to choose to feel amazing about your self.
  I'd love to hear from you so leave a comment below and tell me what one strategy you have used to increase your confidence.